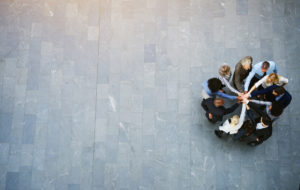 When Wickes approached VA, their intention was clear. They wished to make their business more inclusive and improve diversity, resulting in everyone having opportunities.
As part of a wider inclusion policy they intended to run a programme aimed at a number of their female rising stars. The purpose of the programme was to:
Enable participants to make the move from junior to senior management roles and in doing so increase the diversity of the senior management population.
Make a positive contribution to the wider diversity agenda with Wickes. Any development programme needed to be designed in a way that enabled action research, conversations and role modelling which would then contribute to wider systemic change beyond just its participants
 The VA Approach
The programme VA designed and delivered was sensitive to participant's workload and existing demands as well as practical, pragmatic, manageable and impactful. VA's thinking and beliefs around Women in Leadership shaped our approach:
The most successful women in leadership programmes do not run in isolation; they are part of a wider, systemic inclusion approach which aims to leverage the business and societal benefits of diversity. Our programmes are designed to be interwoven with this wider agenda.
Our programmes do not assume that female participants' leadership is currently 'broken' and needs to be 'fixed'. Instead our programmes focus on enabling women to positively and authentically play bigger in their business and the wider world.
In order to encourage a 'playing bigger' mindset our programmes include elements that are shaped and led by participants. This encourages participants to take control of their own learning and creates real work opportunities for them to become more visible, powerful leaders.
2nd generation bias unintentionally shapes how women are seen as leaders. Understanding what this is and how it plays out gives women more choices about how to flex and grow an authentic and impactful leadership style.
Work places and careers have traditionally been designed around a masculine model. This has resulted in gender differences in some key areas that directly impact promotion and progression, e.g. networking, sponsorship, access to stretch assignment, getting feedback and making job applications. Understanding and working with these differences can help women unlock progression potential faster.
The organisational impact of programmes, along with the breath of development for participants can be extended and deepened through the use of participant led action research.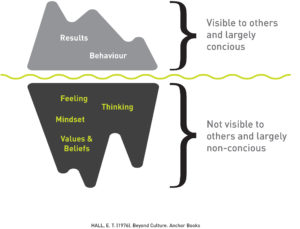 The Result
Nicola Clark, Wickes L&D partner said; "As part of our 'Making Wickes Inclusive' agenda, addressing female representation at all levels in the organisation but particularly in more senior roles, is an important part of our strategy. We asked VA Consultants to support us with a programme that would harness and nurture our female talent.  As a business, we would like to increase our female presence in our leadership team and recognised that to do that we needed to support women by giving them the tools they needed to increase their confidence and encourage them to start to 'playing bigger'.
We are in our third year of our Women of the Future programme and it has become a programme that the women in our business aspire to be on. The most powerful influence the programme has had has been the clear message that women can 'have it all'.  They can be great at their job, they can aspire for promotion and they can also be working mothers.  The course has taught the women how to network and widen their net.  It has given them the confidence to coach, mentor and support other aspiring women in the business but most importantly, it has given women the confidence to take a leap of faith and go for the promotion, grab the next challenge, lean into their discomfort and play bigger at Wickes.
Since the first programme, we have had some women who have moved into bigger roles outside of Wickes and a third of the ladies who are still at Wickes have had movement in role, some have been promoted and some have had a lateral shift to more responsibility.  This is a massive success for us and all the women who were part of the programme are still developing and moving towards their next challenge."
How VA can help your business?
Want to know more about how we can powerfully develop women leaders in a way that makes a difference to your organisation's culture and business performance? Click here to find out more. 
Back to all

case studies