Equality

Diversity &

Inclusion
People matter and VA believe that organisations must ensure their approach to people management does not put any group or individual at a disadvantage. Valuing the diversity of thoughts, ideas and ways of working that people from different cultures, experiences and identities bring to an organisation has huge business benefits. It helps people grow and learn, to reach their full potential, improve decision-making, boosts engagement and innovation, and enables businesses to better meet the needs of their customer.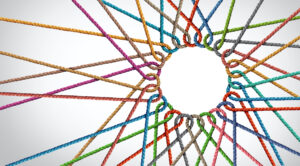 VA's highly interactive hands on approach focuses on real-life scenarios and bringing relevant experiences to life. We offer a positive and solution-focused approach believing that appreciating the diversity of your people and talent is key to attaining high engagement, a greater sense of BElonging and improved business performance.
Our 1-day practical interactive workshop approach:
Creating safe spaces and environments to explore the different meaning and perspectives around the meaning of EDI.
Encourages people to believe that changing the way we behave as individuals will enhance the work environment and the organisational cultures, values, ethics and beliefs.
Providing support around the challenges currently faced within your business area around EDI.
This leads to:
A more flexible, supportive, inclusive and creative culture that benefits everyone.
Improvement to brand and company reputation that helps you to keep one step ahead of the competition and an inclusive employer in the marketplace.
Supporting and creating EDI champions, mentors and thriving people networks.
Would you like to talk more about EDI within your organisation? Why not start the conversation by contacting us.
"Diversity – the art of thinking independently together"

Malcolm Forbes
Photo by Amer Mughawish on Unsplash