Bias is relevant to every person in every business.  Conscious or unconscious, it can influence decision making across an organisation through recruitment, promotion and performance management. Bias impacts inclusion and belonging, retention rates, engagement, succession planning and personal development. It can also be instrumental in promoting a disconnected culture that can help with team cohesiveness.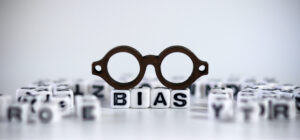 VA's Understanding Bias programmes allows businesses to thrive by helping organisations understand and address biases.
We do this by:
Raising participants' self-awareness of their own natural assumptions,stereotypes and prejudice hard-wiring.
Exploring how this hard-wiring impacts their own and others' behaviour and performance.
Developing an understanding of how to avoid the influence of bias on everyday decision-making including recruiting, promotion, L&D and performance management.
What's in it for your business?
Improved recruitment and retention rates.
Better informed decision making.
Innovative thinking and creativity, with diverse perspectives and approaches.
What's in it for your employees?
Feeling valued and respected in an inclusive working environment.
Clear progression and development opportunities.
Greater self-awareness at an individual and organisational level.
"Implicit or unconscious bias happens by our brains making incredibly quick judgements and assessments of people and situations without us realising. Our biases are influenced by our background, cultural environment and personal experiences. We may not even be aware of these views and opinions, or be aware of their full impact and implications". Equality Challenge Unit
Photo by Josh Riemer on Unsplash